---
More Details | Home Page Menu / Return to Gallery Page
Weeping Myrtle 2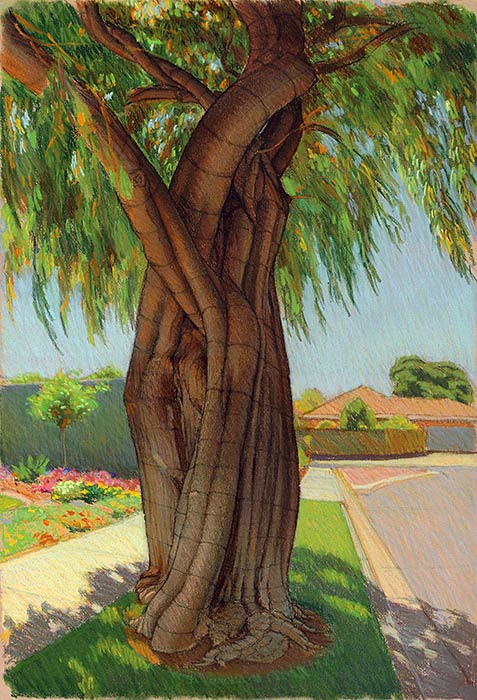 38.5 cm (w) x 55 cm (h), conté and pastels on acid-free coloured-ground 'Canson' paper.
Date produced: February 2001
Produced on-site in Repton Road, Somerton Park. I produced this drawing during about ten sessions in the mornings of very hot days in summer. I had a very nice spot to draw from, in the shade of the tree itself. I wanted to accurately define the lovely flowing structures of the tree, and use accurately observed colouring for the whole image. I am pleased with the image's sense of sunlight and presence, and with the depiction of the forms within the tree's trunk and main branching.
Larger Image: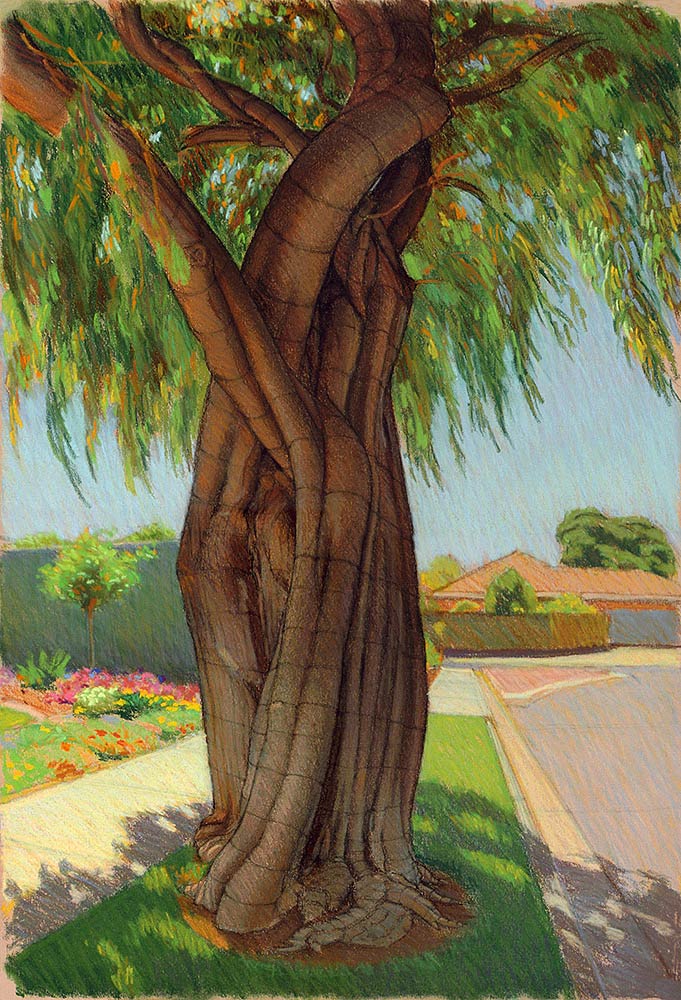 Detail 1: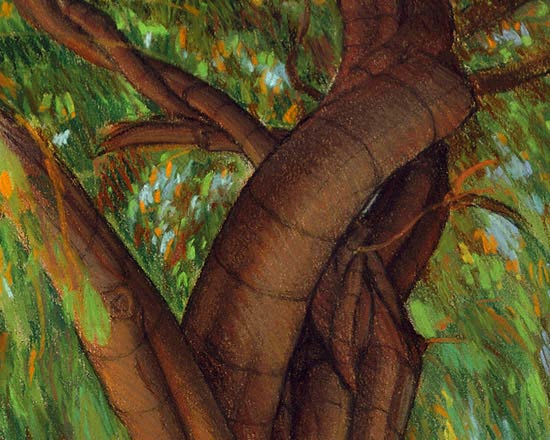 Detail 2: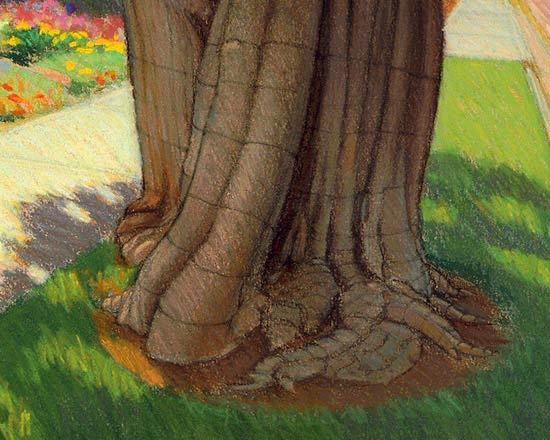 ---
Another related artwork:
Old Tamarisk Pines in Afternoon Sunlight
27.5 cm (w) x 37 cm (h), pastels on acid-free coloured-ground 'Canson' paper.
Drawn on-site, from along King George Avenue, near the end of our street.
I can't resist the look of warm sunlight glowing off the world, and especially reflecting off tall, dusty trees that look ancient. I worked quickly and boldly, and I like the energy (and hopefully excitement) shown through this result. This result still required several sessions to achieve, going back on several days of similar weather conditions, to work from the same spot at the same time in the afternoon.
Larger Image: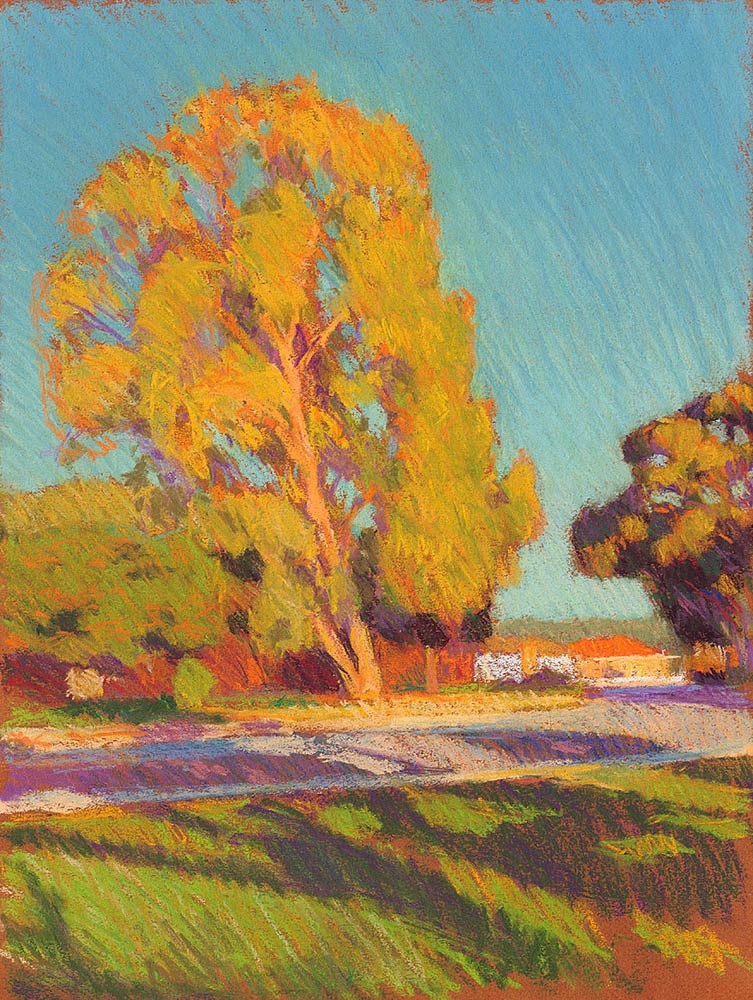 Detail 1: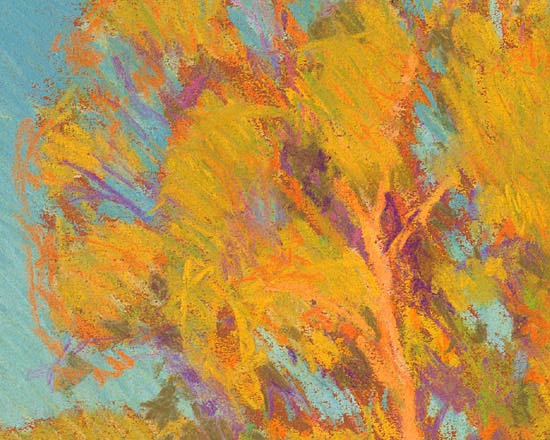 Detail 2: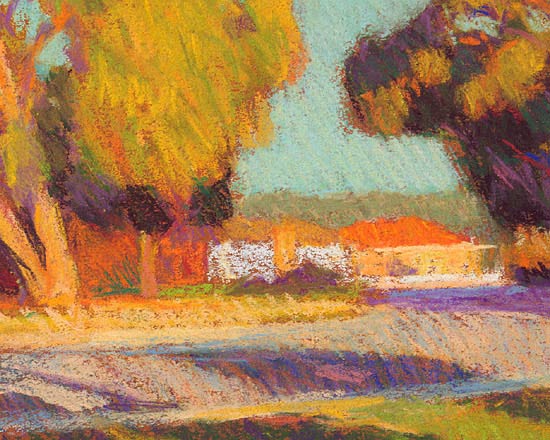 Detail 3: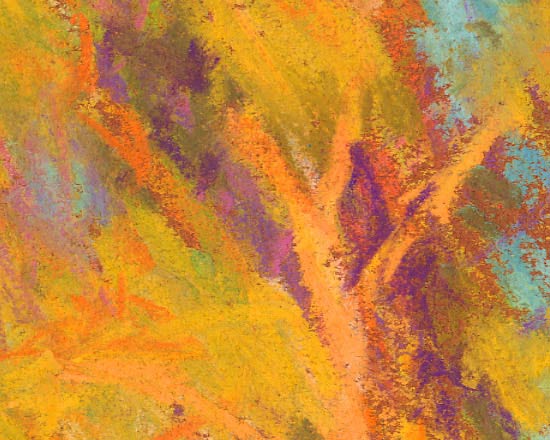 Detail 4: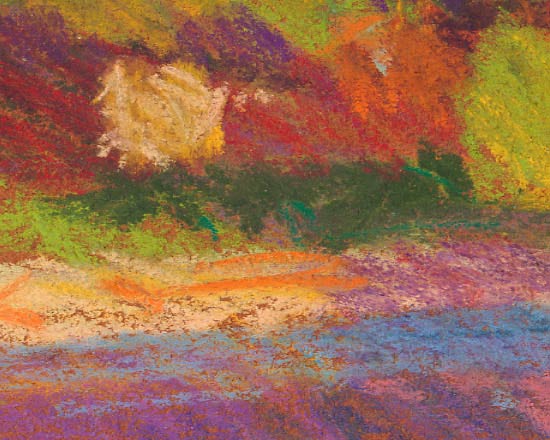 More Details | Home Page Menu / Return to Gallery Page
---