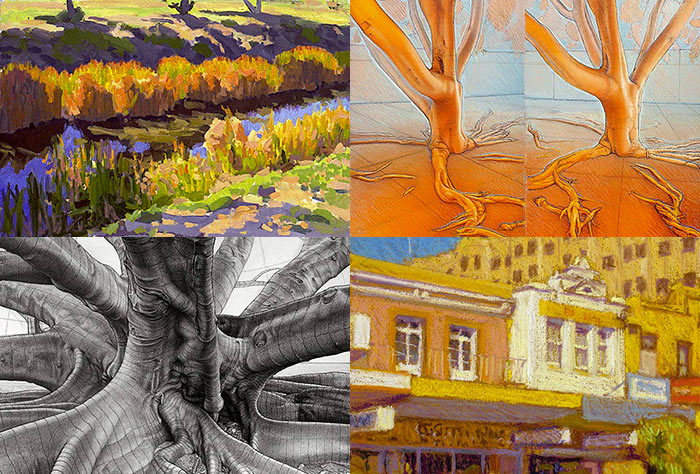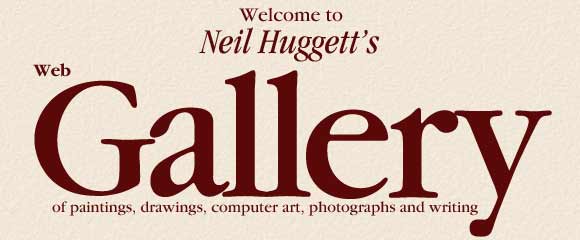 (This web gallery, established in 1997,
is my "Message in a Bottle",
coming from Adelaide, South Australia.)
This web gallery, best viewed on a computer screen, presents reproductions of some of my best artwork from many years of responding to the amazing natural world we all live in - showing landscapes produced on-site (mainly from South Australia), one Moreton Bay Fig tree project, life drawings, oil paintings, pastels, photography, philosophical writing, travelogues, abstract art, computer (digital) art, and changing monthly displays.
New displays of artwork are shown every month, so please come back regularly.
Home - Main Menu
Please choose from the following links:
One Moreton Bay Fig Tree Project
Photographs, Abstracts, More...
---
I believe in:
The importance of appreciation
The beauty and wonder of the "natural world"
Quiet contemplation
Striving for excellence
Creativity
Analysing the things I experience
Celebrating the marvel of life
The power of life's "little" things
Setting personal goals and personal meaning in life.
---
With presenting all of the pieces in this gallery, I've firstly provided an overview image. Typically, I've also provided some detail images, which just show parts of the originals, but at higher magnifications.
All images and writing are MY ORIGINAL work.
You may use any of my images directly from this site, providing due credit is given (that is, you indicate clearly that I am the author of the image(s) used). Otherwise you are in breach of my requirements and copyright laws.
I would appreciate any comments on my artwork, written views, or my website.
Please send any comments to:
neil@neilhuggett.com
---
Links:
English Language Classes: Marianne Vanderklugt English language classes in Adelaide, South Australia - I am confident in saying that they are the best in Adelaide, and probably the best in Australia!
http://www.neilhuggett.com/english.html