---
More Details | Home Page Menu / Return to Gallery Page
Tamarisks, Almost Sunset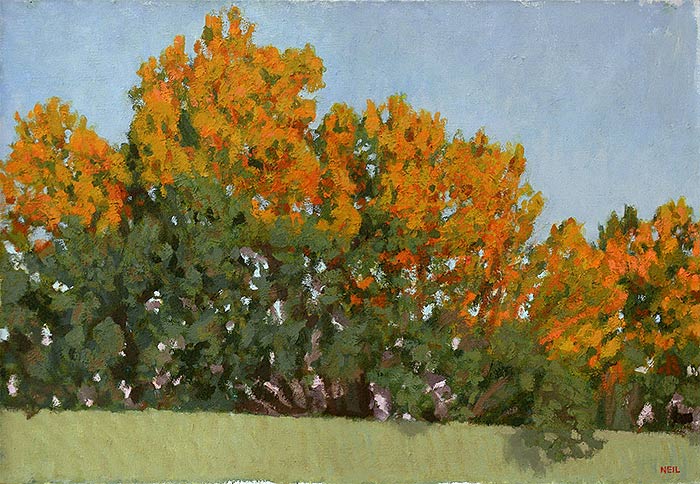 66 cm (w) x 45.5 cm (h), oil paints on linen canvas.
Date produced: While living at West Beach, after my first exhibition (1984-1986)
Painted entirely on-site, just outside the old drive-in theatre on Military Road, West Beach.
Just before sunset is a fabulous time for interesting light. This painting was done to record the colours and light at that special time of the day, as accurately as possible. The trees with their fine needle foliage were an interesting subject that I used many times in my artwork, while I lived at West Beach. This painting took many weeks to complete, because the light at this time of the day changes very quickly - I was not able to get much work done on any one day before the light was all quite different. I returned every suitable day at the same time of the day to resume the painting.
This painting is similar to another painting of mine, titled "Tamarisks, Late Afternoon" (and shown below), which was produced at an earlier time in the late afternoon.
Detail 1: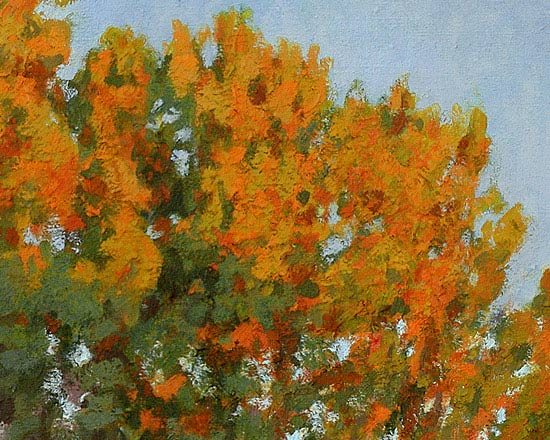 Detail 2: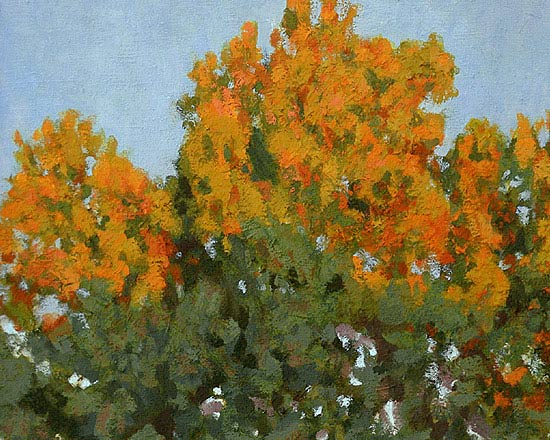 ---
Another related artwork:
Tamarisks, Late Afternoon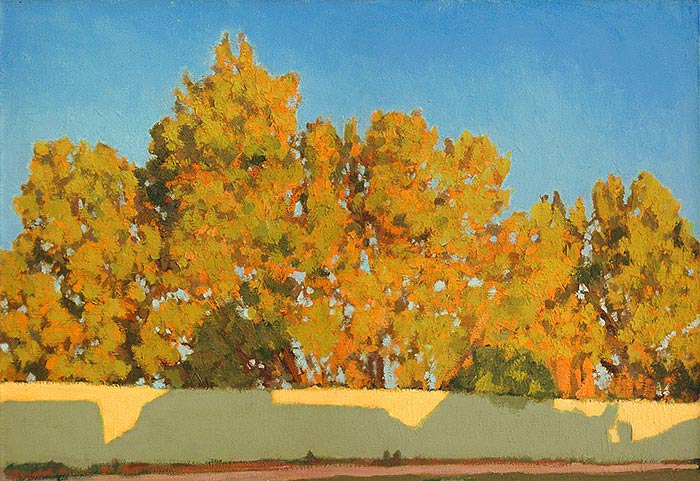 65.5 cm (w) x 45.5 cm (h), oil paints on linen canvas.
Date produced: While living at West Beach, after my first exhibition (1984-1986)
Painted entirely on-site, just outside the drive-in theatre, West Beach. I wanted to try to capture the majestic glow of sunlight on the fine foliage of the pines there. The tones within the fence in front of the trees are very important for establishing the overall key within the image.
I needed to return to the exact same viewpoint, at the same time of the day, over many days of similar clear sunlight weather conditions to complete this painting.
Detail 1: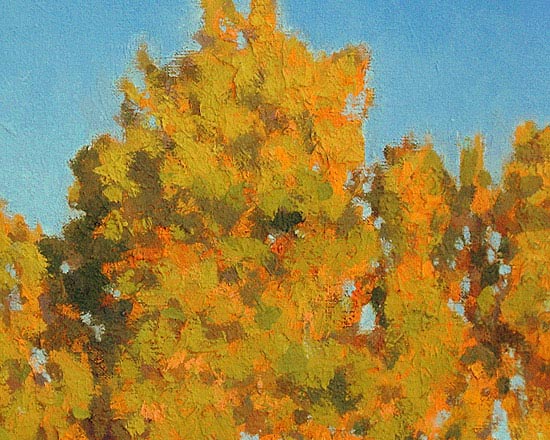 Detail 2: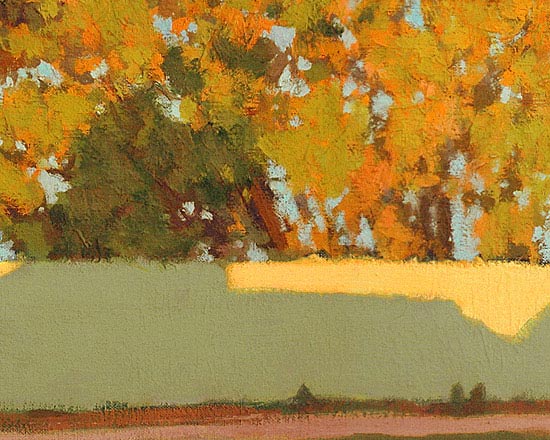 More Details | Home Page Menu / Return to Gallery Page
---