---
More Details | Home Page Menu / Return to Gallery Page
The Shoulder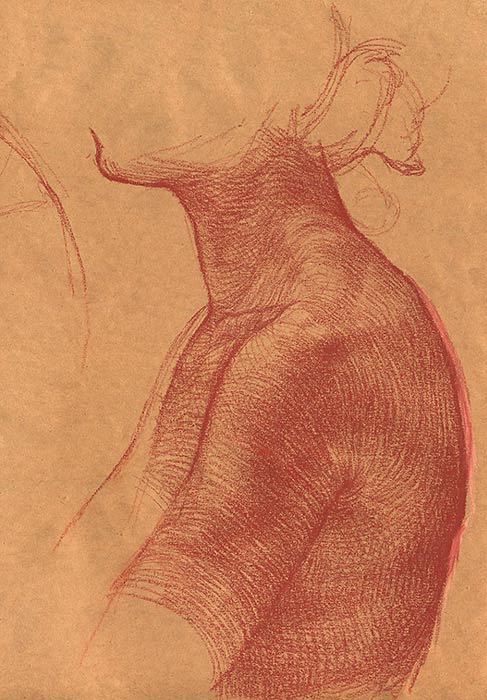 57 cm (w) x 38 cm (h), conté on brown paper.
Date produced: November 1982
Drawn directly from a model, within a single 2-hour session.
Once a week, I'd go to a studio in North Adelaide to join a group of artists who would all contribute to hiring a model for a three-hour session. The models were often asked to provide a range of quick poses and then some longer lasting ones. This model was set up in a sitting pose, that she was asked to maintain over the course of the remaining two hours of the afternoon's session. After doing some quick sketches of different aspects of her pose, I chose to concentrate on trying to describe the 3-dimensional structure of her shoulder, as I saw and experienced it. I was very happy with the subtlety of tones and structures recorded.
Larger Image: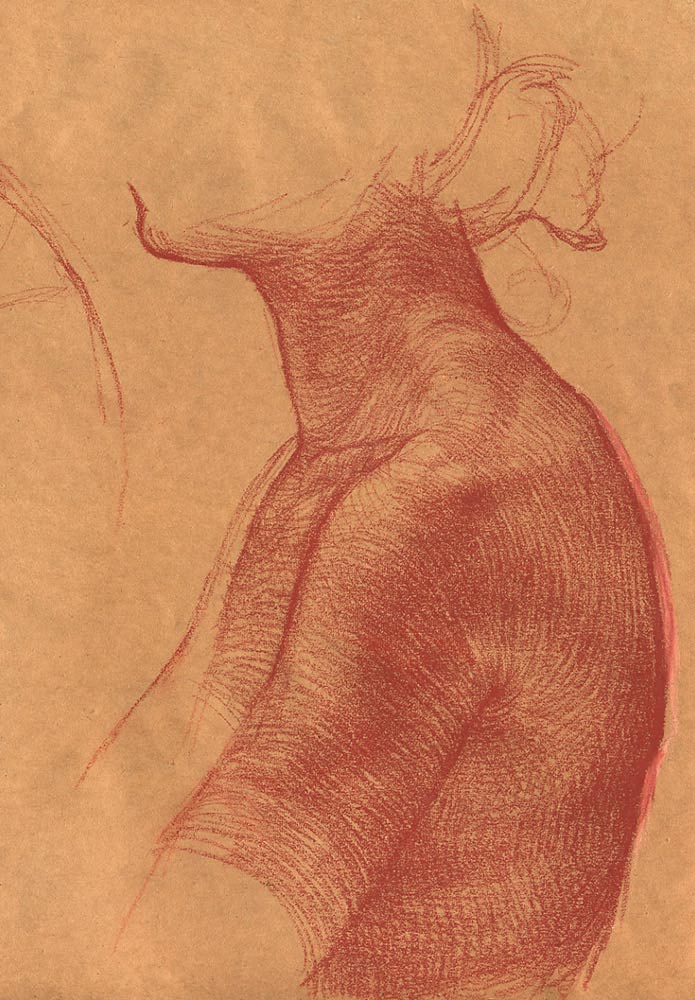 Detail: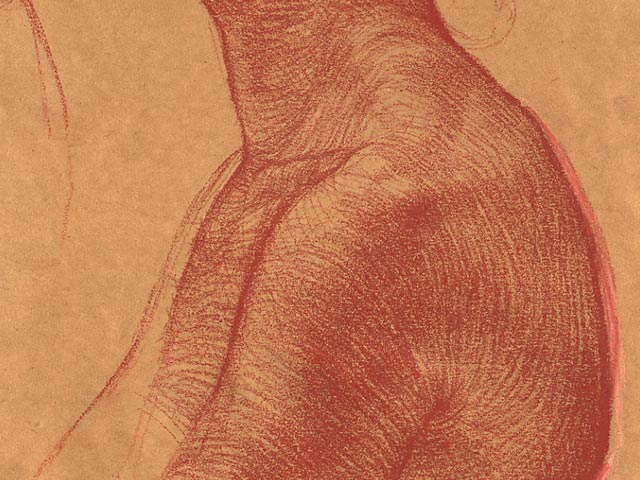 ---
Another related artwork:
The Bridge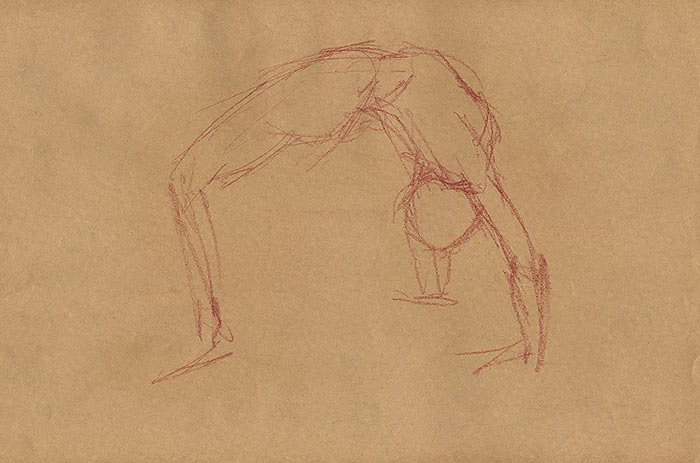 57 cm (w) x 38 cm (h), conté on brown paper.
Date produced: 1982
Drawn directly from a female model. The model gave this extremely difficult pose for about a minute. The drawing was only worked on during this short span of time. Hopefully, it gives a good sense of the effort, control and grace of this unusual pose.
Detail: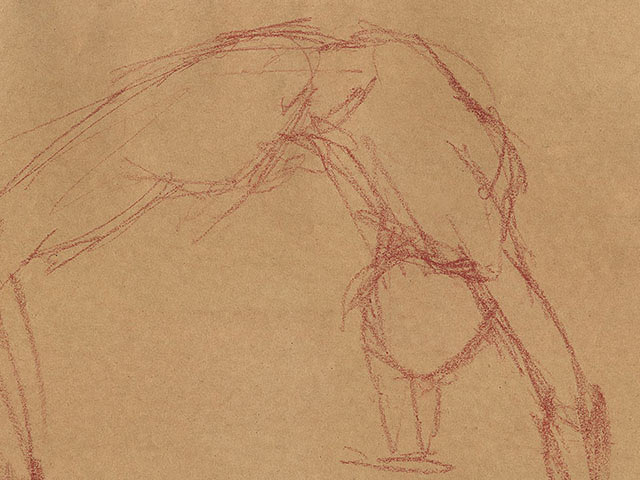 More Details | Home Page Menu / Return to Gallery Page
---